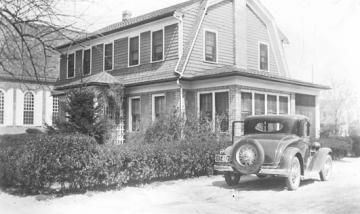 The Bozarth House and Cottage at William & Mary is located on the northwest corner of Richmond Road and Armistead Avenue (205 Richmond Road and cottage at 126 Armistead Avenue). It was built between June 1920-March 1924, according to dated aerial photographs. In 1932, the property of J. Arthur Bozarth was purchased for $19,000. From 1933-1937, it served as the Pi Kappa Alpha House.
Material in the Special Collections Research Center
References
University Archives Buildings File (2007), Penniman Building, Earl Gregg Swem Library, The College of William & Mary.
Colonial Echo, 1934, 1937.