William & Mary President: James Blair
Term Served: 1693 - 1743
Succeeded by: William Dawson 1743 - 1752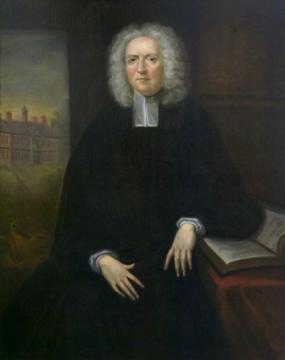 The Reverend James Blair, the first president of William & Mary, was born in Banffshire, Scotland and educated at Marischal College (University of Aberdeen). Blair was president of the College from its founding in 1693 until his death on April 18, 1743. As commissary of the Bishop of London, James Blair had a tremendous influence on the established Virginia church. Blair wed Sara Harrison in 1687.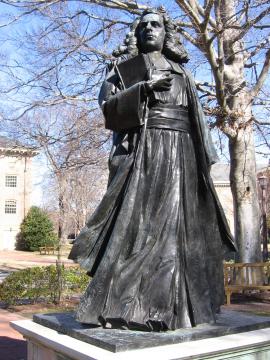 An oil painting of James Blair by Charles Bridges is owned by William & Mary and in the collection of the Muscarelle Museum of Art. A statue of James Blair was installed between Tyler Hall and Blair Hall during Homecoming Week 1993 as part of the College's tercentenary celebration. The statue was sculpted by Lewis Cohen, professor of art and art history at William & Mary. Cohen estimated that he created 25 to 30 models of Blair before he found a look with which he was happy.
His grandnephew, John Blair, served as an associate justice of the United States Supreme Court.
Material in the Special Collections Research Center
Further Reading