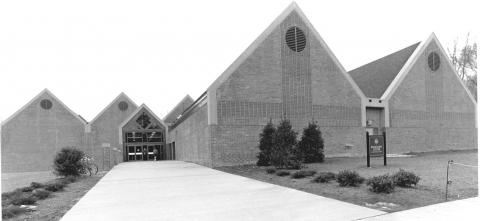 Built in 1989, the Recreation Center locasted at 400 Brooks Street, is available to all students, faculty, and staff of William & Mary and features a gymnasium, aerobic workout equipment, free weights, a swimming pool, racquetball courts, squash courts, and outdoor facilities. It was built to replace Blow Gym.
The Renovation Project, completed in Fall 2006, reconfigured and expanded space for intramural sports, personal fitness/wellness activities and sports club activities. After renovations, the Recreation Center has a number of new amenities including a rock climbing wall, a juice bar, a multipurpose court, a massage room, data ports, and many other things.
The renovations, costing approximately $9.15 million dollars, lasted from May 2005 to September 2006. The design team was Moseley Architects and the contracting company was Whiting-Turner Contracting Company.
The Recreation Center was the first building on campus to officially be recognized by the federal government for its environmentally friendly design. William & Mary received certification for the remodel of its recreation center as a Leadership in Energy and Environmental Design (LEED) structure in March 2007.
Renovation stats:
* Fund Source - 9C/9D Debt
* Renovation GSF: 39,486
* Expansion GSF: 55,000
* Start Date: May 2005
* Finish Date: September 2006
* Design Team: Moseley Architects
* Contractor: Whiting-Turner Contracting Company
* Progress: Renovation completed.
The Recreation Center is also home to the majority of events for the William & Mary Swim and Dive Teams.
References
University Archives Buildings File (2007), Recreation Center, Earl Gregg Swem Library, The College of William & Mary.