The School of Education was created as a distinct entity within the academic structure at William & Mary in 1961. During ensuing years, the traditional commitment to undergraduate education for teachers has been supplemented by a wide range of graduate degree programs, including conferral of the first doctoral degree in Education in 1972. In the past decade the School of Education has become an institutional leader in advanced studies, as it has accounted for nearly a third of the master's degrees and over half of the doctoral degrees awarded at William & Mary each year.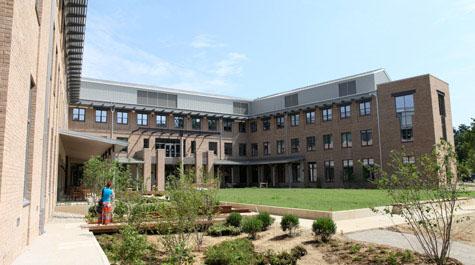 Construction of a new School of Education Building began in 2008.
William & Mary enhanced its formal role in the preparation of future educators starting in 1888 when the Virginia General Assembly appropriated substantial annual grants for the express purpose of funding the College to combine liberal education with certification of teachers for the Commonwealth's emerging public school system. This was reaffirmed in 1906 when the Commonwealth stated that one of its primary objectives in assuming responsibility for the College as a state institution was to insure a source of well educated and trained public school teachers throughout Virginia. In subsequent decades, the College's claim to excellence in professional education escalated due to innovations in two areas: its programs for educating school principals and superintendents; and, founding of the Matthew Whaley School, one of the most influential laboratory schools in the nation.
Material in the Special Collections Research Center
School of Education in the SCRC Collections Database (includes the above and other collections.
The Flat Hat.
References
External Links