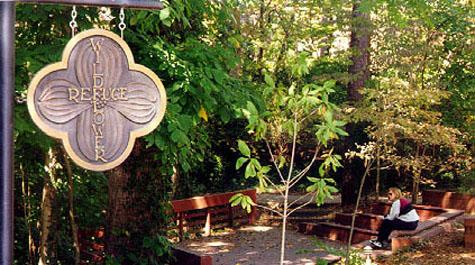 Located near the Crim Dell at William & Mary, the Wildflower Refuge shelters four Trillium species, a variety of ferns, and a number of common wildflowers. It is also home to several rare species that have been rescued from construction sites. A resolution passed by the Board of Visitors in 1976 stated that the refuge is not to be used as a construction site, but rather it is to be maintained in its present natural state. The Wildflower Refuge Amphitheater was constructed across from the Crim Dell in 1979.
Material in the Special Collections Research Center
References
Buildings and Grounds--Wildflower Refuge, University Archives Subject File Collection, Special Collections Research Center, Swem Library, William & Mary.